The Customer Journey in the Time of Pandemic
It is no secret that nearly everything about the way we purchase for our homes and businesses has changed in response to COVID-19. Since March 2020, Russell Research has been conducting tracking studies to measure how life has been changing during the pandemic. Over time, we identified many first-time purchasing behaviors:
19% of all Americans used curbside pickup at a restaurant, 16% used curbside pickup at a grocery store, and 18% indicated they had contactless food delivery for the first time during the pandemic.
26% of Americans had a virtual medical/telemedicine appointment for the first time during the pandemic.
12% used curbside pickup at a retailer for the first time.
15% of Americans attended a virtual event, such as an online conference, for the first time during the pandemic.
Without doubt, many of us have changed how we shop and purchase things, at least in the short run, in response to the Coronavirus threat. Peter Drucker said, "The greatest danger in times of turbulence is not the turbulence – it is to act with yesterday's logic." Or perhaps with assumptions about yesterday's purchase journey. In any event, the more you know about your customers' current purchase journey, the more able you will be to weather the pandemic storm.
Why Focus on the Purchase Journey?
Understanding the customer purchase journey provides a holistic view that illumines moments of customer frustration and delight throughout the purchase experience. The purchase journey allows companies to be more sophisticated about how they engage in prospects' decision-making process. Understanding the logistics and emotions surrounding specific touchpoints creates opportunities for brands to authentically satisfy customer needs prior to and well beyond the purchase. Instead of focusing only on sales, companies can deliver value throughout the process, from the initial need trigger, through evaluation, purchase, use, retention, and advocacy.
Fragmented understanding of the purchase journey is frequently a problem in organizations because there is no shared view of the entire experience from the customer's standpoint. The process of understanding your customers' purchase journey forces strategic conversations and yields an aligned perspective for your entire company. A shared vision is an important outcome of purchase journey research, because, without it, agreement on how to improve customer experience is difficult. Additionally, purchase journey maps become a critical communication tool that furthers that shared vision of the customer experience, facilitating decision-making as the team moves forward.
Understanding the Purchase Journey
Today, purchase journeys can be complex and variable. There are many different ways to learn about, research, and acquire or consume products and services. And much of that has changed as a result of the pandemic. Here is the process to most effectively understand and then enhance the customer purchase journey:
1. Gather a cross-functional internal team
2. Align on the right problem to solve
3. Develop informed hypotheses
4. Conduct custom research to discover, validate, and size
5. Make calculated decision to meet your customers where they are
Phase 1: Create an Interdisciplinary Team
Throughout the process of understanding customer purchase journeys, gaps and opportunities will emerge within the user experience. Many of these opportunities are beyond the authority of the marketing professional driving the project. You must have the right people on a cross-functional team to resolve any problems and take advantage of any opportunities.
In forming your purchase journey team, invite individuals from multiple departments whose knowledge will be helpful to you in the process or once opportunities begin to surface. Find people who will be champions for the project in their respective departments. When meeting with stakeholders, explain the value of journey mapping. Through journey mapping, organizations can:
Shift to a customer-centered focus through an integrated vision, rather than creating standalone features
Align the business on customer wants and needs
Decide which departments own certain touchpoints
Prioritize solving problems that occur most often
Phase 2: Define the Scope and Internal Investigations
Defining the scope will create focus for the project. Begin by ensuring that the team agrees on the answers to these questions: "Which customer's journey will I map?" and "Which purchase will I map?" Depending on your organization, those questions may be answered easily, or they may take more discussion and debate.
Once your scope is determined, begin researching inside of your own organization. Most organizations have information, data, and knowledge spread throughout functions. Pull together as much of this intelligence as possible to understand what you believe to be the current state of the purchase journey, reflecting any changes observed since the pandemic. Generate a list of questions you would like to answer and then search for any information that can answer those questions.
Once you have reviewed your existing information, use it to shape questions for interviews with key stakeholders to get additional insights. Some of the people you might interview could be sales-team members, management, customer service reps, product managers. Spread your research across typical organization silos, such as products, channels, or geographic regions as appropriate to meet your scope.
Phase 3: Formulate Assumptions and Hypotheses
Based on the results of your internal investigation, develop tentative hypotheses about the current customer purchase journey, what has changed recently, and what opportunities exist to enhance the experience. Once the team has a shared understanding of the insights developed to this point, draft a hypothetical customer purchase journey map. This is the draft that will be validated against external marketing research.
Phase 4: Explore the Purchase Journey.
Your hypothetical journey map will have gaps within the purchase journey where you simply have no information. In addition to validating the assumptions and hypotheses you have made to develop the map, these gaps are critical to explore in customer research.
Qualitative research with consumers who are shopping for or who have recently shopped for your product or service category leads to developing a visual representation of the overall purchase journey. The qualitative discussions can be live or virtual, individual or groups, depending on your product category and sample and geographic requirements. As a part of the overall view, this research develops an understanding of the need triggers which start and progress the journey, different needs and use cases, necessary and secondary benefits, the relevance and influence of each digital and physical touchpoint, hypothetical personas, and other purchase decision considerations.
Quantitative research helps companies see from the inside out, allowing feedback from a customer's point of view. Shifting this point of view to start with customers' ideas on the purchase journey will help determine how the brand can be meaningfully involved across key touchpoints and key benefits to provide. The quantitative phase will also identify and profile target consumer personas and how their individual purchase journeys differ, leading to developing persona-specific journey maps.
Purchase journey mapping often reveals gaps and opportunities in current-state experiences; however, it can also be a useful tool to design ideal-state experiences. For future-state journeys, it may be valuable to investigate competitors to reveal areas where your organization can beat the competition or where they are beating you.
Phase 5: The Purchase Journey Map
At this point, finalize the purchase journey map(s) as a tool that will help communicate the purchase journey and all the critical moments and potential pain points within it. You will find different types of customers have different journeys, which will lead you to creating one purchase journey map for each critical persona or type of customer. Using the purchase journey as an organization guide for decision-making will lead to better decisions that enhance the customer experience, so having one map for each key persona will lend focus and clarity.
Understanding how the purchase journey has changed in response to the pandemic allows marketers to develop a concrete, research-backed view of how users see the landscape and make decisions in the new COVID-19 context. Additionally, through evaluation of consumer satisfaction with their changed interactions with your brand, you can determine which changes are likely to stick, and which will probably revert to previous behaviors, letting you appropriately allocate resources in this time of rapid change.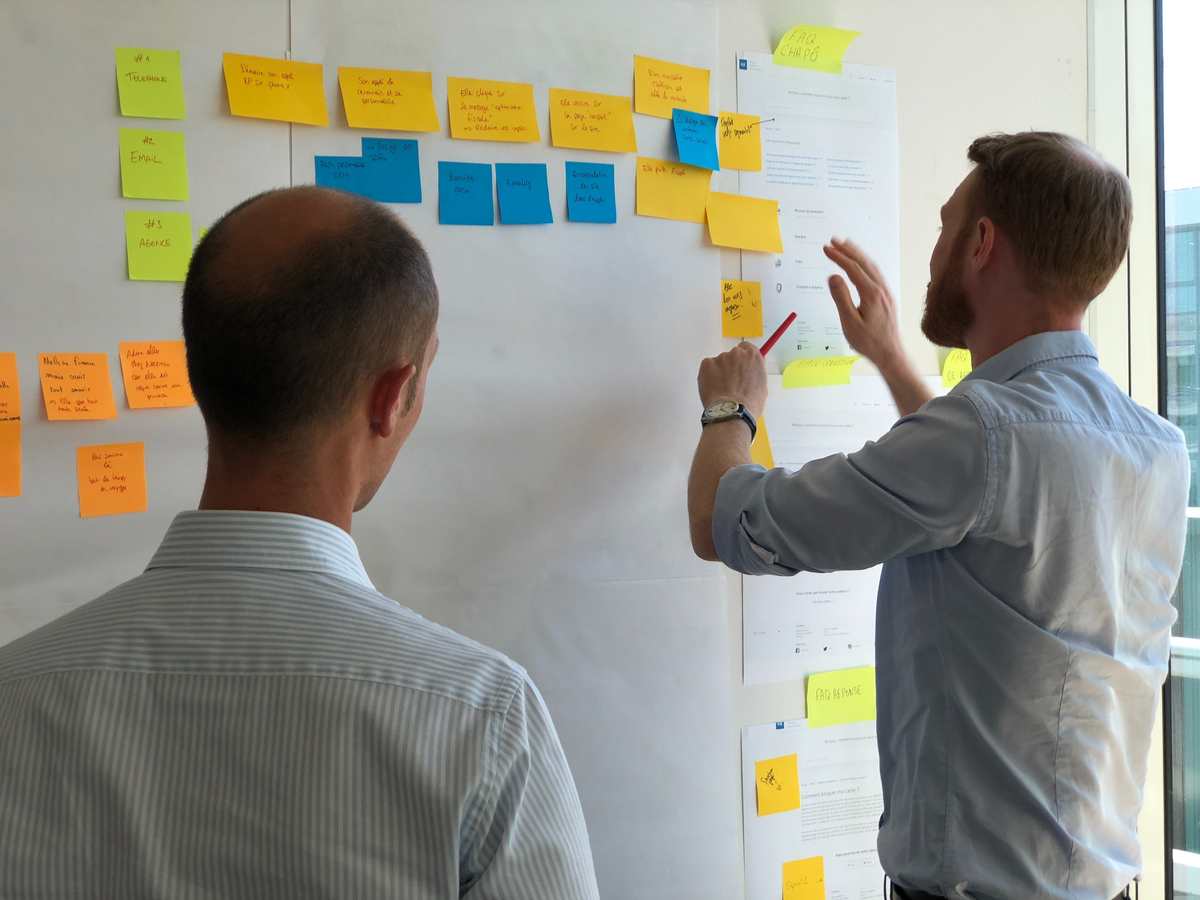 Questions You Should Answer About Your Customer Purchase Journey – Now!
If you are like many marketers, your crystal ball hasn't been working so well lately. And a lot of what you thought you knew – especially about your customers – you can throw out the window because of the social and economic changes wrought by the pandemic. What data are you grounding your 2021 Planning on?
Things have changed. What makes that especially difficult is that we don't know if these changes are temporary or permanent. And if they are temporary, we don't know when they will go back to what they were or whether a "new normal" will emerge, yielding yet more changes.
As in all times of change, knowledge is your best weapon. Here are critical questions you should be able to answer about your customer journey:
Has the core benefit of my product or service changed since the pandemic? How have my customers' pain points changed during the pandemic, if at all? Has my brand position or value proposition changed since the pandemic?
How has my customers' purchase journey changed since March 2020? What, if anything, may cause customers to change their purchase journey even more?
Have those changes occurred across the board, or are some of my customers different than others in their purchase journeys?
Have I gained first-time customers because of the pandemic? Why? Among which segments?
Have I lost existing customers because of the pandemic? Why? Among which segments?
What are the current triggers to purchasing? Have the triggers changed at different touchpoints in the journey?
How satisfied are my customers with their purchase journey changes? Is the purchase journey easier or more difficult than before? What specifically do customers like and dislike about their current purchase journey?
Do my customers expect to stay with this purchase journey or return to their previous purchase journey behavior "after this is all over?"
How has the length of the purchase journey changed, if at all? Does that differ by customer journey or segment?
What needs (e.g., delivery, packaging, installation) have emerged during the pandemic? Are we adequately meeting those needs?
What are the digital and physical touchpoints and are they being handled appropriately? How does the increase of digital touchpoints and the decrease of physical touchpoint change customers' experience of my product?
What messages should we emphasize in the post-pandemic purchase journey? Which messages do customers now find most motivating? What additional information or resources do customers need from us in their purchase journey now?
What should I do next? If long term planning is a pipe dream, what can I control right now? What changes do we need to make to be ready for the next set of challenges?
Being able to answer these questions will allow you to fine-tune your products, your messaging and your customer service to better meet current needs. Since the purchase journey is the foundation for customer experience, you need to understand what's changed, what hasn't changed, and what you can do about it.
Purchase Journey Case Studies
Q. What Do Home Storage & Organization Products, Nail Polish, and Consumer Electronics Have in Common?
A. Their Buyers Have Changed Their Purchase Journey Due to the Pandemic
At face value, it does not appear that purchasing home improvement products, nail polish, or consumer electronics have very much in common in terms of their purchase journeys. And actually, they don't. However, all three of these categories were significantly impacted when people changed their behavior during the Covid-19 lockdowns.
Home Improvement. Homeowners who had recently purchased specific products found in major home improvement retailers, as well as those in the early planning stages, were included in online qualitative research to explore their purchase journey. Several differences in the purchase journey were identified between pre-and post-pandemic. Consumer stated that the need for organization was more acute post-pandemic, as the time spent at home dramatically increased, and there was more focus on a range of design and functional elements in the home. Online sources of information and inspiration were very similar before and after the pandemic. Of course, the most impactful change for our client was consumers' replacing in-store visits with online research, purchasing, and design. These changes illuminated several important changes in messaging and customer service (especially in delivery, returns, and installation assistance) that helped our client deliver an improved customer experience.
Artificial nails, polish, tools, and treatments. Sales for in-home nail care increased dramatically as nail salons shut down across the U.S., and people dreamed of the day when they could again get a professional mani-pedi. If they aren't getting this in a salon, how are they getting nailcare done? It turns out that online sales are booming. But what would happen after the pandemic? Would people be comfortable returning to nail salons, assuming the state governments would allow them to open? Or would they prefer to DIY – on their own time, without an appointment, and in the comfort of their homes? And were the people who were purchasing online simply the ones who had bought online previously plus the salon-goers? Or were there new customers entering the category? By answering these questions, we helped our client make plans for serving customers both online and in-salon – no matter what the future holds.
Consumer Electronics. With a mass transition to working from home, there was a sharp demand in specific consumer electronics products which optimized the experience. But if they couldn't touch and feel the products in-store, how were consumers deciding which to purchase? Marketing research mapped the new purchase journey for the client. There were several important findings about how consumers evaluated key tactile experiences during the research and narrowing phases, as well as how return policy impacted trial for new customers. Our client was able to provide additional information to help consumers evaluate their offering against competitors without being able to sample or touch product prior to purchase. A more lenient return policy increased consumer confidence in purchasing.
These are just three product categories, but they are all facing a new reality post-COVID. Do you understand how your customer purchase journey has been changed by the pandemic? Without that understanding, you really cannot effectively drive marketing success.
Do you understand the motivations and attitudes behind recent changes in your customers' purchase journeys? Contact Russell Research today and we'll help you understand!